How to Beat India's #1 Women's Cancer?
How to Beat India's #1 Women's Cancer?
Dr. Priyanka Are, Breast Cancer Specialist,
AP Breast Centre, Guntur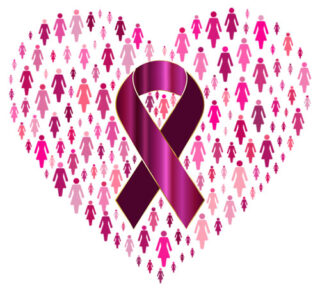 Breast cancer in India is the most common women's cancer[1]. Now it is also the most common cancer across the world as recently declared by WHO[2]. No one can prevent breast cancer and hence no woman is safe from it. One in two Indian women with breast cancer needlessly dies due to late diagnosis.
Whereas, early diagnosis of breast cancer dramatically improves the chances of complete cure and disease-free survival with 93% or higher survival rates in the first five years[3].
Regular mammography is the best screening technique for early detection of breast cancer as stated by the Center for Disease Control (CDC) USA[4], and many other world authorities.
A mammogram is a medical image of the breast tissue captured by a mammography equipment using low-dose X-ray that is not harmful to you. Mammograms help Doctors to detect breast cancer at very early stage, sometimes up to three to five years before it can be felt with trained self-examination.
How family history increases your risk of breast cancer?
If one first-degree female relative (sister, mother, daughter) of yours has been diagnosed with breast cancer, your risk is doubled. If two first-degree relatives have been diagnosed, your risk is 5 times higher than average. If your brother or father have been diagnosed with breast cancer (uncommon but possible), your risk goes up[5].
What steps can you take?
Since breast cancer cannot be prevented, annual screening with mammography if you are above the age of 40, or early start of screening below the age of 40 may be necessary if you are at high risk because of a strong family history of breast cancer.
Talk to your Doctor today about your concerns and strategies to mitigate them. A mammography screening plan tailored to your unique situation may be the simple ritual that can save your life!
Dr. Priyanka Are
Breast Cancer Specialist,
AP Breast Centre, Guntur